A new kitchen creates a huge difference in your home. It also holds it value and increases appeal in the event you decide to sell. This kitchen remodel close to the same layout, but definitely created an entirely new look.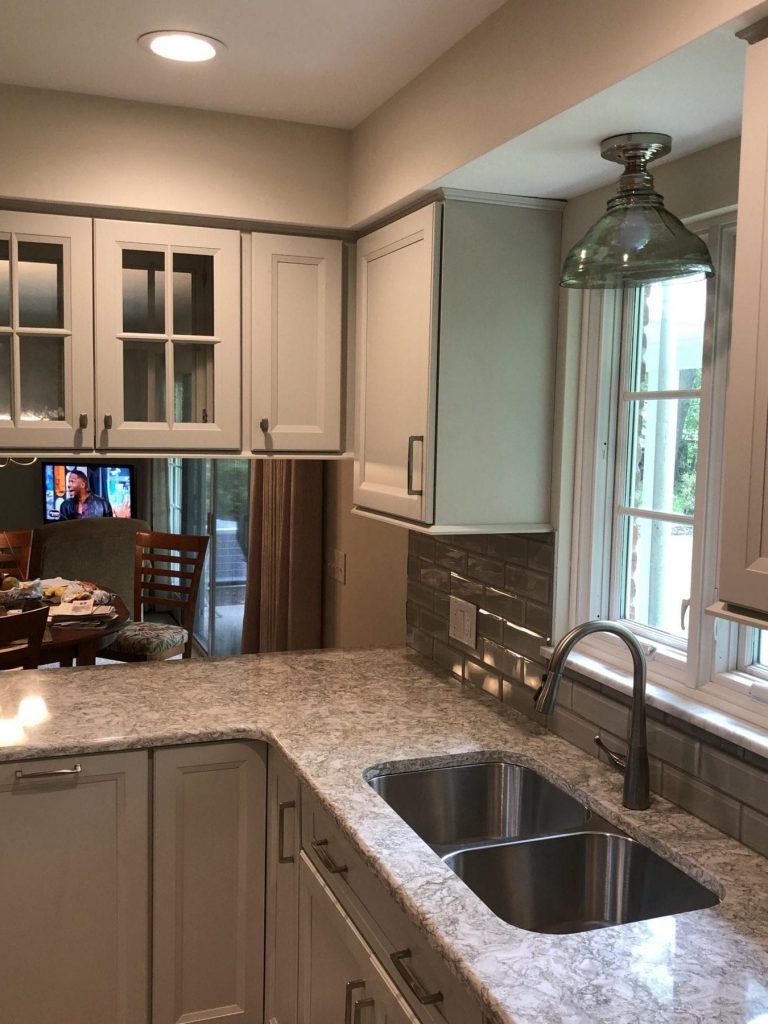 Our client elected to install white cabinets with gray accented, solid surface tops. The results were fantastic! We still had a few finishing touches to put on this project, such as the dishwasher and toe kicks, but the change was evident. The subway tile splash with beveled edges add a great touch to this kitchen. This project goes to show you that a kitchen layout doesn't have to change radically to make a big improvement. Sometimes just picking the right cabinets and accessories makes all the difference. Notice the panel on the side of the fridge? Our designer incorporated false door panels to add character to this space. Our clients love their new kitchen, and we were excited to bring their ideas to life.
Have a project of your own? Give A+ Home Improvements a call to get your project planning started today! We will work hand in hand with you to turn your dream into a reality. We look forward to hearing from you!!